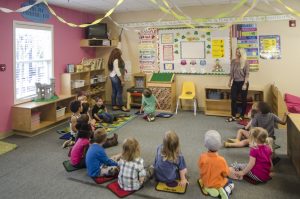 Red Robins, Blue Birds, Green Turtles, Pink Pigs and Yellow Ducks
Our Preschool program emphasizes the development of the whole child, by focusing on both education fundamentals and social skills. Our caring teachers keep small hands busy and young minds engaged through activities designed specifically for this age group. Brookfield Academy offers an environment focused on the development of the whole child.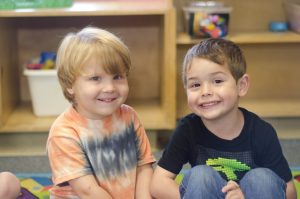 Daily small-group instruction and a variety of activities promotes skill development and learning concepts that is the perfect balance of nurturing, learning and playtime. Encouragement and support that lead to confidence, self-esteem and a love of learning for your child while they begin to exert their independence.
Your child will also build skills and confidence through games, songs, movement and art, as our experienced teachers provide an outlet for creative expression and group play. By encouraging child-directed play, we ensure that your child develops at his or her own pace. Sharing, cooperating and taking turns teaches your child the importance of being a team player.
Our Preschool program features include:
Activities and music to balance learning and fun emotional and social development with peers and teachers
Planned outdoor activities for physical fitness and development
Daily enrichment activities to encourage imaginative and creative play
Arts and crafts that help with decision-making skills to support growing minds